---
Blends
Vancouver Swiss Water Decaf
Tasting Notes
Origins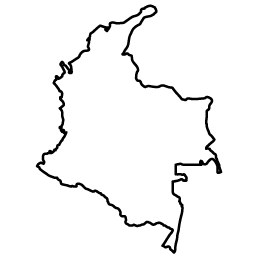 Colombia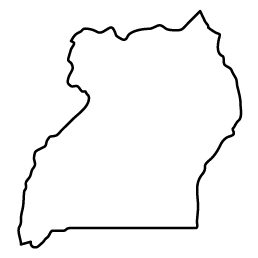 Uganda
recommended subscription:
Our Vancouver Swiss Water Decaf blend highlights candied almonds in a chocolaty background. The 100% chemical-free process results in 99.99% caffeine-free coffee. Anyone who enjoys a dessert tasting coffee will love this.
STORY
Year-in, year-out, Vancouver Decaf seeks to deliver a dessert-like complexity made possible by a delicate balance of Ugandan and Colombian coffees.
This decaf has all of the flavor with none of the caffeine. We've chosen to decaffeinate our Vancouver decaf using the Swiss Water® Process to showcase our carefully sourced coffees.
Both coffees undergo processing using water to remove caffeine without removing flavor. Once complete, they are blended back together to create the perfect decaffeinated blend. This blend proves you don't need caffeine to enjoy the best coffee in the world.
Verve Coffee Calculator
how much coffee do i need?
Move the slider along the bar based on how much your household drinks per day, and we'll calculate how much coffee suits your needs. Yup, it's that simple.
Move the slider along the bar based on how much your household drinks per day, and we'll calculate how much coffee suits your needs. Yup, it's that simple.
Best decaf I've ever had
Just wanted to say that I'm absolutely loving my Verve decaf coffee. The bloom and taste are so good, I'm just blown away. Will definitely be buying again and highly recommend.
Delicious Decaf, Quick Delivery
The Swiss water process makes a difference! This blend is delicious - chocolatey, nutty and warming - and without the caffeine jitters! I'll be ordering it again! And delivery was quick.
Delicicious
I wake up every morning looking forward to a great cup of Verve coffee! You can't say that about most decaf.
Aw thank you so much! That means a lot.
Highly recommended!
The coffee has a wonderful taste and aroma.
So good you won't care it's decaf
I used to think all coffee tasted the same... mediocre. But then I had Verve coffee one day and WOW, now all other coffee tastes like dirt. I don't know what they do to their beans, but it's PURE MAGIC. I honestly think the Vancouver blend is my true favorite, and I drink it because I love it - not even for the caffeine. So give it a whirl - you won't be wrong!
Thank you!!
Thank you for providing a good decaf alternative. I buy these beans for my mom, who is getting increasingly caffeine sensitive (or so it feels, haha!), and these beans are always perfect for her.
We're so glad she's enjoying it, Desiree. Decaf for the win!
Good decaf
I appreciate that this local roaster carries a decaf. Decaf never seems to meet the complexity and options of regular coffee, but this one isn't overly dark, verging on burnt like some other brands, so the beans' flavor makes it through. I've bought this variety many times before but first time having it shipped. We received the bean just two days after they were roasted. (Caveat, we only a few hours away from Santa Cruz so probably helped)
One of the best decafs!
Highly recommend. A little on the medium dark side of roast. Works great made in Chemex or Mochamaster. You won't know it's decaf.
First time Decaf buyer
As I age, I notice that caffeine isn't always the best choice for my early evening last cup of coffee. So I went to Verve (I'm also a subscription client of another coffee) and read what they had and took a chance on Vancouver Swiss Water Decaf. As usual my order arrived in 2 days and I love it. The taste is perfect for anytime, sweet and not too heavy for me; it's great, and I can also now sleep at night. Verve always seems to have just what I want and need. Thanks