---
Tasting Notes
Origins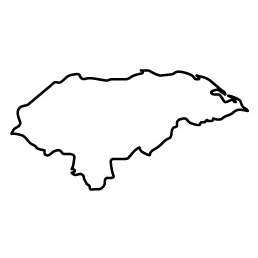 Honduras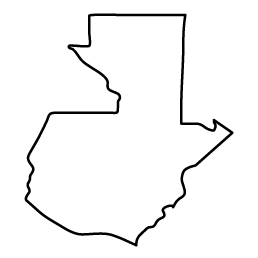 Guatemala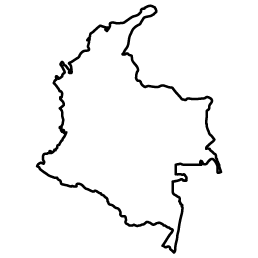 Colombia
Honduras
Guatemala
&
Colombia
recommended subscription:
All purpose blend the original
Our flagship blend, Streetlevel, is built for balance and approachability and is delicious with any brew method, including espresso. Streetlevel's profile of Guatemalan, Colombian and Honduran coffees serve to anchor the blend and impart a complex sweetness, with notes of honeyed citrus and red apple. If we made a greatest hits tape, this would be the first track.
STORY
Each component, much like any track on a mixed tape, means something and adds something different. Streetlevel, our best track of Verve's mixed tape, comprises three very different regions blended to make up a balanced blend.
Streetlevel is a coffee that can be brewed several ways and still be a classically sweet and balanced cup of coffee. It has a bit of citrus-like sweet clementine and red apple acidity. That transitions into a honeycomb finish, ending on a well-rounded note.
Coming from the Santa Barbara region of Honduras is a component gathered from Peña Blanca's Beneficio San Vicente. This selection features coffees produced by smallholder farmers scattered about the fog-shrouded slopes of the Santa Barbara mountain. This brings a lot of citrus and herbaceous aromatics to the blend.
Alotenango is a large coffee-producing region and home to many smallholding farmers. One, in particular, is La Candelaria which is seated slightly south of Antigua on the western slopes of Volcan de Agua. The volcanic soil adds a richness specific to this region. It tastes and highlights red apple acidity in the blend.
Urrao is a beautiful landscape of a region. There are rolling hills, a balance of hot and cold temperatures for coffee cherries to mature, and the smallholder producers here grow some of the best region lots in the country.
Verve Coffee Calculator
how much coffee do i need?
Move the slider along the bar based on how much your household drinks per day, and we'll calculate how much coffee suits your needs. Yup, it's that simple.
Move the slider along the bar based on how much your household drinks per day, and we'll calculate how much coffee suits your needs. Yup, it's that simple.
Always fast and delicious
There's something about ordering a 5 pound bag of roasted whole bean Streetlevel that sets Verve above the rest. Maybe it's knowing that the day I order it, it's roasted and shipped off to me. Maybe it's that usually within 2 to 3 days of ordering it, I'll get to cut the Verve packaging tape (which BTW is pretty cool), and open the bag containing the beans and inhale that sweet aroma. Or, maybe it's because now, for the next month and a half, I'll get to wake up to a great brew, and dream that I'm back in Santa Cruz, sipping my cup at 1010 Fair Ave, before my morning walk along West Cliff.
Keep up the great job, and thanks for letting me experience a little Santa Cruz on the East Coast :-)
Quality
Love the consistently high quality of the brews. And the decaf is swiss water process -- excellent. One request; make some sampler packs, like 4 packages of 3 ounces each of different varieties. I know it's more trouble to do small packs. But nowadays I don't go into the coffee shops to sample the tastes, so I need to sample new varieties at home.
Or maybe offer free samples, like your single-cup packages, as a freebie if you buy two or more bags of coffee... Or something like that.
Butch's Streetlevel Espresso Review
Back in the 60s I started drinking espresso in the old Italian coffee shops in San Francisco's North Beach. I learned to enjoy good espresso, and that's why I order Streetlevel from Verve and have it sent 1,700 miles to Duluth, MN where my wife Beth and I currently live & surf. Verve does it right...thank you.
Wow! Thank you so much, Butch. So stoked to hear from our long distance fans.
Group Consensus - Best Coffee in the West Coast
During this time of uncertainty and shelter in place, we provided Verve Coffee Beans to our employees as they were all working remotely. It was such a nice treat and everyone that requested a bag or two, has really enjoyed them. We hope to order more in the near future.
Love StreetLevel! Perfect balance of acidity and flavor.
Easy shopping
Best coffee ever, either in-store or on line!!!! Quick delivery- great service. Easy on line shopping!
We enjoy Verve Streetlevel very much, thanks, and we are working our way through your inventory week by week. Dan
Good Alone. Good with Milk
Streetlevel is great alone. It's also great in milk. I've consumed dozens of pounds of this espresso over the years and it never disappoints.
Great coffee, arrived quickly
Love Verve coffee and the 5lb bags have been great during quarantine. The order arrived within a couple of days of ordering.
Love Streetlevel
We received a bag of Streetlevel beans for Christmas from relatives in San Francisco area. Really enjoyed them. Looked for Verve online recently to buy more. The site is straight forward & we purchased 3 bags & received them in 5 days (Chicago area). Very satisfied.