---
Blend
Buena Vista Dark Roast
Tasting Notes
Origins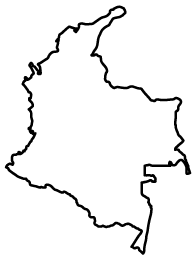 Colombia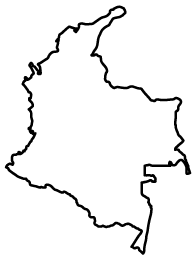 Colombia
recommended subscription:
Something you can count on
Characterized by its deep structure and full body, Buena Vista's Latin American roots yield a dark chocolate savor with a caramelized sweetness. Selected for their balance and dense flavor characteristics, these Southern Colombian coffees stand up to a deeper roast, lending a smooth and adaptable flavor profile. If you like waking up to a dark, rich flavor, look no further.
STORY
Coffee arrives at our roastery in the form of a dried green seed found formerly in the center of a tropical cherry. Neither soluble, pliable nor frangible (a material's ability to be broken or, in this case, "ground"), green coffee has yet a way to go before becoming a roasted coffee "bean" that we're able to, upon grinding, dissolve in water.
While our single-origin offerings are roasted to highlight the unique and seasonal characteristics that make them individually special, our blends, on the other hand, promise balance and consistency year-in, year-out. Our roasting team must adapt to any agriculture variability we find with the levers of temperature and time to uphold this promise.
Dark-roasted arabica coffee, in addition to boasting flavors characterized by caramelization and a full-bodied mouthfeel, demonstrates an intense, structured sweetness possible only from high-grown, high-density green coffee.
Verve Coffee Calculator
how much coffee do i need?
Move the slider along the bar based on how much your household drinks per day, and we'll calculate how much coffee suits your needs. Yup, it's that simple.
Move the slider along the bar based on how much your household drinks per day, and we'll calculate how much coffee suits your needs. Yup, it's that simple.
Great cup of coffee
I'm not a coffee expert by any means, I bought Buena Vista because I prefer dark roasts, and I was blown away at how good it is. It was smooth, and had a memorable full flavor. I was surprised to find it was roasted about 3 days before it arrived even though I just bought the single bag. I brewed using a Bonavita and ground with a baratza encore at about a 9. I will definitely buy again.
Not really dark
The beans to me look and taste more like medium roast, although for my taste the French or Italian roast are too dark. Will try some other beans in the future
Thanks for the feedback, Marta! We'll share it with the team.
My favorite coffee from my favorite coffee roasters
I like everything about Verve coffee. Order online, comes quickly in cute box, accurately ground; best way to start the morning w/strong, robust cup of filtered coffee. I add a little California coastal honey to mine. Perfection!
A taste of home
I grew up in Monterey and frequently spent time in Santa Cruz as well. When I returned to the area for grad school a few years back, I first tasted Verve at Happy Girl Kitchen in Pacific Grove. Soon, I found myself more often driving to SC to work in Verve's coffee shops with some of the best coffee I've ever had.
Now, I live across the US in North Carolina and am so happy to wake up with a cup of Verve each day. It's a spot of happiness and home in a time of so much chaos. Thanks for being great, Verve!
Verve is the best!
Buena Vista is my go to favorite! And No one can top Verve customer support, the best I have ever interacted with.
Verve Coffee cannot be found in Arizona, so I ordered it. It's like having a little bit of the Coastal life with every cup. That smooth full taste of the bean without any acidic afterburn, sip after sip! It's so good.
We love our dark Buena Vista!
It is dark and rich but not bitter
The Best
I just discovered Verve a couple months ago and I am so glad that I did. I'm a huge fan of darker roast coffee and Buena Vista has become my go-to (Bronson and Sermon are favorites too). It's perfection in a cup. I can't seem to go back to another roaster either... Verve has hit the mark spot on. Now if only I can remember to order a larger quantity...
So glad you found us, Tiffany!
Verve Coffee Never Disappoints
I tried Buena Vista for the first time, and like all of Verve's coffees, this one is excellent. Smooth, deep flavor -- a great way to start the day. Thanks, Verve!
Great coffee!
My wife (Jodi Picoult) and I love the Buena Vista blend!