---
Blend
Bronson French Roast
Tasting Notes
Origins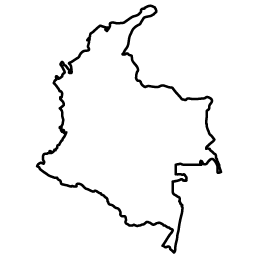 Colombia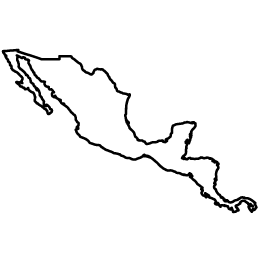 Central America
Colombia
&
Central America
recommended subscription:
Stands up to cream, sugar & Mondays
Our take on French Roast. Enjoy silky dark chocolate and raw sugar sweetness with our darkest roast. Pairs well with cream and sugar. Anyone who enjoys an extra bold coffee will love this.
STORY
Seated on Bronson Street in Santa Cruz's Seabright neighborhood, coffee arrives at our roastery in the form of a dried green seed found formerly in the center of a tropical cherry. Neither soluble, pliable nor frangible (a material's ability to be broken or, in this case, "ground"), green coffee has yet a ways to go before becoming a roasted coffee "bean" that we're able to, upon grinding, dissolve in water.
At our Bronson St. facility, Verve's roasting team members tame our fleet of vintage, German-built Probat roasters (which spend most of their days at a mild 400F) to bring to life Verve coffees as we know them.
While our single-origin offerings are roasted to highlight the unique and seasonal characteristics that make them individually special, our blends, on the other hand, promise balance and consistency year-in, year-out. Our roasting team must adapt to any agriculture variability we find by using temperature and time to uphold this promise.
Aptly named, our Bronson French Roast is our darkest profile yet, capitalizing on caramelization to achieve a dark sugar sweetness capable of only high-grown specialty coffees.
Verve Coffee Calculator
how much coffee do i need?
Move the slider along the bar based on how much your household drinks per day, and we'll calculate how much coffee suits your needs. Yup, it's that simple.
Move the slider along the bar based on how much your household drinks per day, and we'll calculate how much coffee suits your needs. Yup, it's that simple.
Happy, but...
I'm a very happy Verve customer, but since you asked, I'd like to share one tiny frustration. Right after I bought these two 2
kilo Bronson bags, you sent me a promotion for 5 lbs of Bronson at a discount. This was less than perfect timing, and had the affect of bumming me out because I couldn't use the promo, because I had Just purchased almost the exact same amount. Maybe this was a computer generated situation, but it felt a bit insensitive rather than helpful. Don't worry, I'm still committed to Bronson and I'm happy with Verve. Just letting you know because you asked.
Best-
Ian
I love the taste of your coffee! It's the best! Found it when visiting California and order it now from out of state. Thank you for making such a good coffee bean.
Best roast EVER
Bought this and I will never go back. I've had 3 of the Verve roasts and boy does this one hit different! 10/10
Bronson rules!
The flavor of Bronson is so rich and delicious. The beans work great in our espresso machine or drip.
Great Coffee
Second time ordering…arrived on time a freshly roasted. I had another coffee subscription but it only was labeled with a "good by" date and not the roasting date. I'm going to to drop it and change to Verve.
The best!
Our local coffee shop shut down during the pandemic, but fortunately I was able to order directly from Verve. The order came promptly and of course the beans (Bronson) are the best!
Bronson Broth
I'm a huge fan of Verve. Wanted to try a deeper roast versus the range of single origin light roasts offered. Description on the bag is excellent, without an over roast charbroiled style. If you want a full cup without so much sensitivity to the uniqueness of the light cupping of the single origins, drink this!
We love our Verve coffee deliveries.
With help from the staff, we narrowed in on blends that meet our needs. We've been living on our Verve shipments for many years.
We're so glad we could help. Thanks for being a long time fan!