---
Blend
Streetlevel Craft Instant Coffee
Tasting Notes
Origins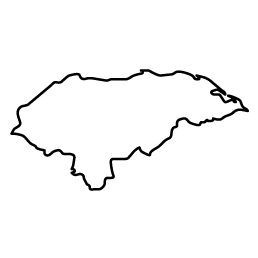 Honduras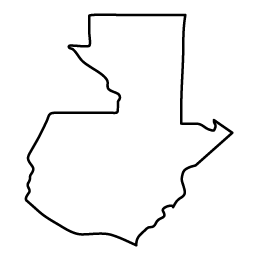 Guatemala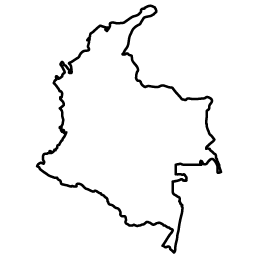 Colombia
Honduras
Guatemala
&
Colombia
All purpose blend the original
Our number-one-selling, flagship blend in instant form. Notes of ripe stone fruit and zesty citrus are balanced with a syrupy sweetness in this approachable fan favorite.
Amazing things come in tiny packages. Verve Craft Instant Coffee is hand-roasted, small-batch brewed, and preserved for your adventures. Ready to be brewed wherever and whenever. A week's worth of premium coffee in your pocket.
Add one packet of Verve Craft Instant Coffee into your mug along with 10 ounces of hot or cold liquid (water, milk, or milk alternative), stir, and drink up.
Makes 6 cups of coffee.
STORY
Each component, much like any track on a mixed tape, means something and adds something different. Streetlevel, our best track of Verve's mixed tape, comprises three very different regions blended to make up a balanced blend.
Streetlevel is a coffee that can be brewed several ways and still be a classically sweet and balanced cup of coffee. It has a bit of citrus-like sweet clementine and red apple acidity. That transitions into a honeycomb finish, ending on a well-rounded note.
Coming from the Santa Barbara region of Honduras is a component gathered from Peña Blanca's Beneficio San Vicente. This selection features coffees produced by smallholder farmers scattered about the fog-shrouded slopes of the Santa Barbara mountain. This brings a lot of citrus and herbaceous aromatics to the blend.
Alotenango is a large coffee-producing region and home to many smallholding farmers. One, in particular, is La Candelaria which is seated slightly south of Antigua on the western slopes of Volcan de Agua. The volcanic soil adds a richness specific to this region. It tastes and highlights red apple acidity in the blend.
Urrao is a beautiful landscape of a region. There are rolling hills, a balance of hot and cold temperatures for coffee cherries to mature, and the smallholder producers here grow some of the best region lots in the country.
Verve Coffee Calculator
how much coffee do i need?
Move the slider along the bar based on how much your household drinks per day, and we'll calculate how much coffee suits your needs. Yup, it's that simple.
Move the slider along the bar based on how much your household drinks per day, and we'll calculate how much coffee suits your needs. Yup, it's that simple.
Instant coffee that you'll enjoy drinking!
When backpacking, weight is of the essence. So I decided to leave my aero press and hand grinder at home and give Verve's instant coffee a try. When I tried it in my kitchen, I thought, okay, I taste some things ... juicy, apple ... but also that cardboard-y flavor that seems inherent with instant coffee. But when I made it at my campsite the first morning of our backpacking trip, it seemed like the "off" flavor had miraculously reduced significantly! I'm pretty sure it's a mental thing ... but also, as the coffee cools, I find the flavor improves, as is so often the case. I think this is a noble cup for a backpacking trip or other circumstance in which instant is really your only plausible option. Thanks, Verve!
Street Level
Love Verve coffee, so instant coffee was the best way to get my fix. So good.
Craft coffee
Because it's Verve, I was expecting the instant coffee to be spectacular, but it was kinda Meh flavor. I'm curious what's the best way to make it and serve it... since instant coffee is so convenient
Hi Noah! Thank you so much for taking the time to write a review. We're bummed the Instant Streetlevel didn't meet your expectations. A few things that can help make an amazing cup are hitting the 205 degree hot water temperature and adjusting the amount of hot water used. We suggest starting with 10 ounces but you might want to dial back the amount. Less liquid will produce a stronger, more flavorful cup.
the best
great coffee—streetwise, nice service and i love the box it came in 😁
Happy Result
Looking for a quick fix in the morning when I don't have time to make a full pot.
This coffee fills my need.
Streetlevel Craft Instant Coffee
Streetlevel Craft Instant Coffee
Arrived in a timely manner to some very excited coffee connoisseurs.
Instant Coffee worth buying
Had been previously drinking store bought instant coffee and got gifted some and fell in love with it. Will no longer go back.
This can't be instant!
Verve continues to lead the way with wonderful coffees! Keep it up!!