---
Blend
Seabright House Blend Craft Instant Coffee
Tasting Notes
Origins
El Salvador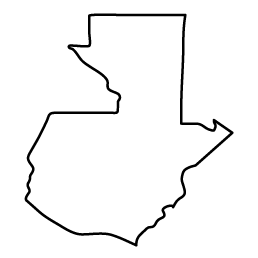 Guatemala
From our house to yours, the Seabright House Blend is classically sweet and undeniably inviting. A balanced acidity and fudge-like body are complemented with aromas of sweet, toasted coconut in this year-round blend.
Amazing things come in tiny packages. Verve Craft Instant Coffee is hand-roasted, small-batch brewed, and preserved for your adventures. Ready to be brewed wherever and whenever. A week's worth of premium coffee in your pocket.
Add one packet of Verve Craft Instant Coffee into your mug along with 10 ounces of hot or cold liquid (water, milk, or milk alternative), stir, and drink up.
Makes 6 cups of coffee.
STORY
Since its opening in September 2012 in the Seabright suburb of Santa Cruz, our Seabright home office and roastery house all coffee sourcing, roasting, and administrative functions supporting Verve's growing fleet of retail cafes. Therefore, it's only appropriate that "Seabright" would be the namesake for our welcoming-most blend.
When blending a "house" blend, we sought coffees that would work together to deliver balance, body, and a complex sweetness. As such, Seabright House Blend features coffees sourced from small-holder farmers in the lush landscape in the community of Montenegro, El Salvador. Blended proportionately, the Guatemalan component sourced from Alotenango combines the effort of various farmers to round out our signature house blend. Two carefully developed roast profiles work together to guarantee balance and easy drinking year-in, year-out.
Verve Coffee Calculator
how much coffee do i need?
Move the slider along the bar based on how much your household drinks per day, and we'll calculate how much coffee suits your needs. Yup, it's that simple.
Move the slider along the bar based on how much your household drinks per day, and we'll calculate how much coffee suits your needs. Yup, it's that simple.
Verve Instant Coffee
I have not had instant coffee in over 30 years and recently needed an easy way to get my caffeine fix while traveling. So I turned to my favorite coffee maker in Santa Cruz and Verve Instant Coffee has changed how I see instant coffee! I ordered 4 different flavors of instant coffee from Verve and I've tried each one now. They are all amazingly good and distinct in flavor. I've tried them with hot water or pouring it into a cold bottle of water and shaking it; while I prefer hot, the cold method is perfectly acceptable and I can see myself using it a lot when camping/traveling. The instant coffee packages take up as much room as a tea bag. I am now hooked on instant coffee.
Bright and delicious
Recently purchased Verve coffee for a camping trip as an easy alternative to a percolator or French press. Was impressed with the flavor, most similar to drip coffee. Will use again!
Best Thing I Tried
Bought this for the convenience of having morning coffee while camping. It tastes just as if I was making a cup at home with freshly ground beans. Would definitely recommend this one.
It is Muy Bueno and Excelente!
The cherry and marzipan flavor notes are rich welcome in my morning coffee routine. #AmazingCoffee. Me gusta mucho este cafe (I love this coffee very much). Fer R.
Good in a pinch!
Better than any other instant we have tried but nothing can top Verve whole beans, grind it daily, and prepare a cup of coffee!
Love this Instant coffee
Great tasting and easy to make while on the go definitely worth the purchase
Super good!
Thanks for creating this amazing instant coffee i use it often and also is handy when baking and recipe calls for espresso or coffee. 🙏👍❤️
Amazing service, amazing product
Per usual the beans and the customer service were above and beyond amazing!
Special
A great start of A-day This coffee is between great and wonderful .
Good stuff
Great taste and super convenient.