---
Blend
Buena Vista Dark Roast Craft Instant Coffee
Tasting Notes
Origins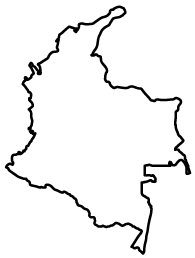 Colombia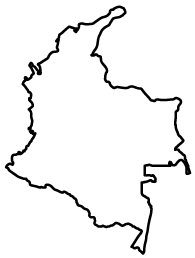 Colombia
SOMETHING YOU CAN COUNT ON
As one of the darker roasts on our menu, Buena Vista can be characterized by its deep structure and full body. This extended roast coupled with Buena Vista's Latin American roots yields a dark chocolate savor, caramelized sweetness, and lasting cup. Its smooth and consistent profile also makes it a very dynamic and adaptable blend that holds up well to just about every brewing device out there. So if you like waking up to a darker, richer flavor, look no further; Buena Vista will give you a dessert first mentality that won't give you cavities and goes well with milk.
Amazing things come in tiny packages. Verve Craft Instant Coffee is hand-roasted, small-batch brewed, and preserved for your adventures. Ready to be brewed wherever and whenever. A week's worth of premium coffee in your pocket.
Add one packet of Verve Craft Instant Coffee into your mug along with 10 ounces of hot or cold liquid (water, milk, or milk alternative), stir, and drink up.
Makes 6 cups of coffee.
STORY
Coffee arrives at our roastery in the form of a dried green seed found formerly in the center of a tropical cherry. Neither soluble, pliable nor frangible (a material's ability to be broken or, in this case, "ground"), green coffee has yet a way to go before becoming a roasted coffee "bean" that we're able to, upon grinding, dissolve in water.
While our single-origin offerings are roasted to highlight the unique and seasonal characteristics that make them individually special, our blends, on the other hand, promise balance and consistency year-in, year-out. Our roasting team must adapt to any agriculture variability we find with the levers of temperature and time to uphold this promise.
Dark-roasted arabica coffee, in addition to boasting flavors characterized by caramelization and a full-bodied mouthfeel, demonstrates an intense, structured sweetness possible only from high-grown, high-density green coffee.
Verve Coffee Calculator
how much coffee do i need?
Move the slider along the bar based on how much your household drinks per day, and we'll calculate how much coffee suits your needs. Yup, it's that simple.
Move the slider along the bar based on how much your household drinks per day, and we'll calculate how much coffee suits your needs. Yup, it's that simple.
So good
I wasn't certain about instant coffee but wanted to try it because it's easier - it's so good. Not bitter at all. Only wish it was a bit cheaper!
Epic coffee
I love coffee for its taste but also it's nostalgia and ritual. I LOVE an instant coffee after a long surf in Baja cause that's all you're gonna get sometimes and it reminds me of the coffee my grandma used to make me in Australia after a surf. Verve just put all that in a cup. Great work fellas. Coffee is more than the hipster fluttery and this is a great example.
Was very surprised how much better this coffee was than the Via's! A little pricy but a nice treat!
A fan
I haven't tried the "instant." I purchased it for my wife. She's on a road trip Sunday to Ashland, Oregon. I thought it would be great that she has some Verve for the road. I had purchased some for my girls a few months back, and they both like the instant for its taste and convenience. Although they typically "grind" their own.
Perfect Coffee for Backpacking
First off, what to give a huge shout out to Brynn. When I placed my order for the BV instant, to give a whirl while backpacking in the Sierra, I was accidentally sent a bag of BV whole bean. She and the team fixed it and shipped the instant out within hours. Customer for life right here! Now to the coffee - this is great for backpacking. I'm one of those crazy semi-ultralight packers (thanks to my back!), so I don't carry any extra coffee brewing gear with me. Wanted to give the BV instant a whirl after I fell in love with the whole bean option. This stuff is PERFECT! It's my go-to now when backpacking... no more of those via instant things. Thanks Verve, you're the best!
Service was great. Wish the coffee was a little more robust.
Thanks for the feedback, Jerry! We recommend reducing the water used if you're looking for a stronger cup. Hope that helps!
Really good
I was very surprise at just how good the Craft Instant coffee is. I certainly didn't expect such high quality.
Best coffee I've ever had!
Once my husband and I tasted Buena Vista, we can no longer drink any other coffee. We canceled a long-standing subscription with another coffee company and switched to this.
Blew my mind
Instant coffee like this should be sold in the back alleys behind coffee houses, it's so good because it's like crack! Totally my fix when I can't get to a nearby coffee house. Price is steeper but I would pay that much anyways. A great option when you can't brew with a whole setup at work.
Buena Vista Dark Roast Craft Instant Coffee