---
Tasting Notes
Origins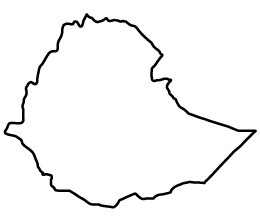 Ethiopia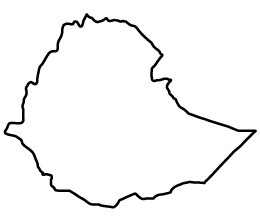 Ethiopia
recommended subscription:
Made for the modern explorer
Our best-selling coffee blend is made of seasonally rotating components selected for their dense, candy-like sweetness, and complex spice profile. The 1950 performs in both pour over and espresso brew methods, with or without the accompaniment of milk. Anyone who enjoys washed Ethiopian coffee will love this.
STORY
The 1950 is our salute to the birthplace of coffee. Ethiopia is an incredibly diverse country in linguistic, cultural, and ecological terms – there is no single, monolithic flavor profile associated with its coffee. Our flagship Ethiopian blend celebrates the contributions of thousands of smallholder producers, often growing coffee on less than a hectare of land, and the unique complexity that results from their efforts. The 1950 blend's components highlight the best of what Ethiopia has to offer. Candied lime sweetness and brown sugar complexity come together to add adventure to your morning routine.
Verve Coffee Calculator
how much coffee do i need?
Move the slider along the bar based on how much your household drinks per day, and we'll calculate how much coffee suits your needs. Yup, it's that simple.
Move the slider along the bar based on how much your household drinks per day, and we'll calculate how much coffee suits your needs. Yup, it's that simple.
The 1950
Ok, time for a some kind words about Verve.
I've ordered many keys of beans from you.
1. Consistent
2. Quality
3. Quick shipping
I wish I lived close so I could thank you in person!
Sully
Fantastic blend
I keep a rating list of all the coffees I order from Verve, and The 1950 is at the top of my blend list. Thanks guys for such a superb roster of coffee.
Another delicious coffee from verve
This coffee is perfectly balanced and delicious! Such a good way to start the morning.
The 1950
I'm beginning to believe that there every coffee roasted by Verve is wonderful. Waking up to The 1950 every morning the past couple of weeks has been sheer pleasure -- a great way to start the day!
Thank you so much, Patti! We're stoked you are loving it.
Fabulous '50s
We are enjoying the latest batch of The 1950. It is a smooth, reliable go-to blend—prepared in a press pot and topped with steamed milk. We often try other Verve coffees for variety, but this one is in every order.
Amazing coffee
Love all verve coffee!!! Great customer service, wonderful product!!
Verve 1950
We didn't love 1950. Oddly we had it a year ago and loved it and have been talking about it since and I finally ordered it and this batch seemed weak - almost watery every morning. Not sure what was different but we were a bit bummed out by it. The other one we ordered is great.
We're bummed to hear that The 1950 didn't live up to your past experience, Melissa. We wanted to share our golden brewing ratio with you. It's 15:1 (water to coffee). We hope you'll give The 1950 another go with those measurements! Keep us posted.
so good!!
I had never tried or heard of Verve coffee, but took a risk trying this after my sister raved about a different blend of Verve's. Needless to say, I absolutely LOVED IT. The flavor profile was so much up my alley that I've enjoyed drinking it black rather than with my usual splash of cream. Excited to try other Verve coffee!
Espresso brewing
Makes a great mellow espresso on a Lelit! 18.5g 39g.