---
BLEND
Seabright House Dripkit
Tasting Notes

Origins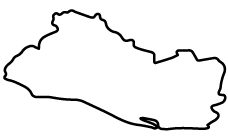 EL SALVADOR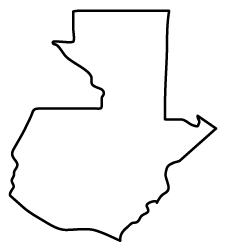 GUATEMALA
We joined forces with our Brooklyn-based friends at Dripkit to bring you an outstanding cup of coffee no matter where you are. Each Verve x Dripkit contains 17 grams of freshly roasted Verve coffee in a perfectly packaged, single-serve pourover brewer. Just add hot water and you've got the perfect cup of coffee in two minutes flat, wherever your adventures take you. No prep.
Story
Since its opening in September 2012 in the Seabright suburb of Santa Cruz, our Seabright home office and roastery house all coffee sourcing, roasting, and administrative functions supporting Verve's growing fleet of retail cafes. Therefore, it's only appropriate that "Seabright" would be the namesake for our welcoming-most blend.
When blending a "house" blend, we sought coffees that would work together to deliver balance, body, and a complex sweetness. As such, Seabright House Blend features coffees sourced from small-holder farmers in the lush landscape in the community of Montenegro, El Salvador. Blended proportionately, the Guatemalan component sourced from Alotenango combines the effort of various farmers to round out our signature house blend. Two carefully developed roast profiles work together to guarantee balance and easy drinking year-in, year-out.
Verve Coffee Calculator
how much coffee do i need?
Move the slider along the bar based on how much your household drinks per day, and we'll calculate how much coffee suits your needs. Yup, it's that simple.
Move the slider along the bar based on how much your household drinks per day, and we'll calculate how much coffee suits your needs. Yup, it's that simple.
Dripkit
I was very excited to enjoy drip coffee at home. The quality of taste was not anything notably different from regular home brewed coffee.
Tastes like it came straight from the Verve coffee shop!
Wow, I never felt like the coffee I made at home replicated coffee shop coffee made by baristas, but this one does! The dripkit is easy to use and quick to make, with minimal cleanup time. The taste of the Seabright blend is smooth - not too acidic. If you're looking for an economical and sustainable way to make pourover, I definitely recommend trying out this product!
Love me some dripkits!
I love keeping these on hand in our house for a quick cup when I'm short on time or when I'm going to be traveling. I always keep one in purse too just in case.
Drip Kits
The perfect travel option!!!
Amazing, easy, freshly brewed coffee!
GAME CHANGER ALERT! will you catch brewing any other way while backpacking or camping? Never again. These drip kits are amazing as is Verve's customer service!! It's worth every dollar and tastes like you ground the coffee fresh the day you brew it! This beats other pour over drip kits any day. Thanks Verve!
Not a big fan of the drip system. Would buy more of your product if I could get the grind I use ie Coarse.
Delicious and Portable
So nice to have a portable pour over whilst traveling! Delicious Verve Coffee to go.
Love the Dripkit!
I wish they weren't quite so expensive, but it is nice to have good coffee at your fingertips!
All coffee beans are roasted to perfection